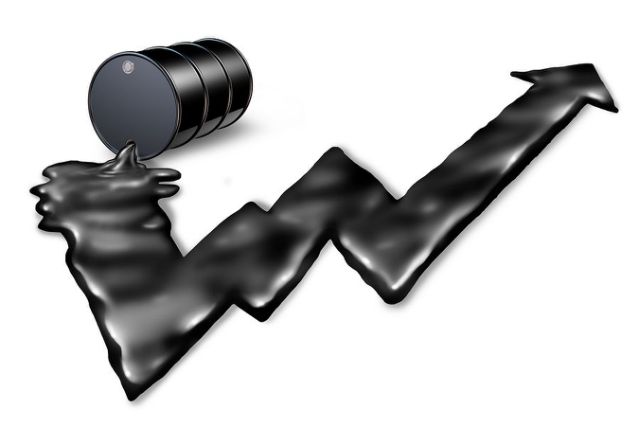 Bitumen Market Review: Covid-19 impact
Since January, the spread of the coronavirus has sent global stock markets and oil market tumbling, decreased oil demand as governments impose lockdown to control spread of the disease.
Coronavirus affected the oil market in two ways. First, travel restrictions due to containment efforts limit the use of jet fuel, and supply chains slow and industrial activity declines as companies send workers home—meaning less oil and oil-based products are being used and produced. Second, the stock market reaction to the effect of the coronavirus on the global economy a projection of global oil demand over the long-term and it draw down prices.
The oil price (Brent Oil) surged to 37 USD for July contracts and 42.3 for August contracts.
Brent Oil Price
Brent oil price was about 65 $ pb at January of 2020, regard to the spread of Covid-19 price declined steady till February but after imposing lockdowns worldwide the price plunged significantly to 20 $ pb during march and April and saw 19.33 $ pb which was The lowest price in 20 years. With easing lockdowns in many countries, the demand for Oil has gone up again and the oil price (Brent Oil) surged to 37 USD for July contracts and 42.3 for August contracts.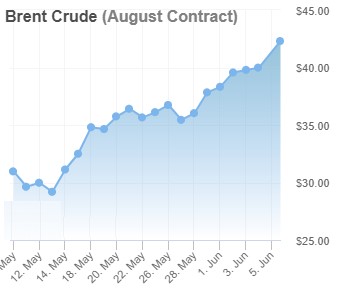 Covid-19 Impact on Bitumen Market
Bitumen Price experienced similar effects as oil market. Bitumen FOB price was around 275-295 USD/MT at January and February of year 2020. But it saw a fall from April to 210-230 USD/MT. during May the bitumen FOB price plunged to lowest levels at 160-180 USD/MT as the uncertainty over the oil market got bigger. As governments started to ease on restrictions at the end of May, the FOB price increased steadily, rebound about 30-35% which the latest prices are about 240-250 USD/MT at 7th June 2020.